Yes, you can change the spell check language to your preference (e.g. Spanish) for a particular document via the project settings menu—simply click the 'gear' icon in the top right of the editor to open the menu, and choose the spell check language from the dropdown: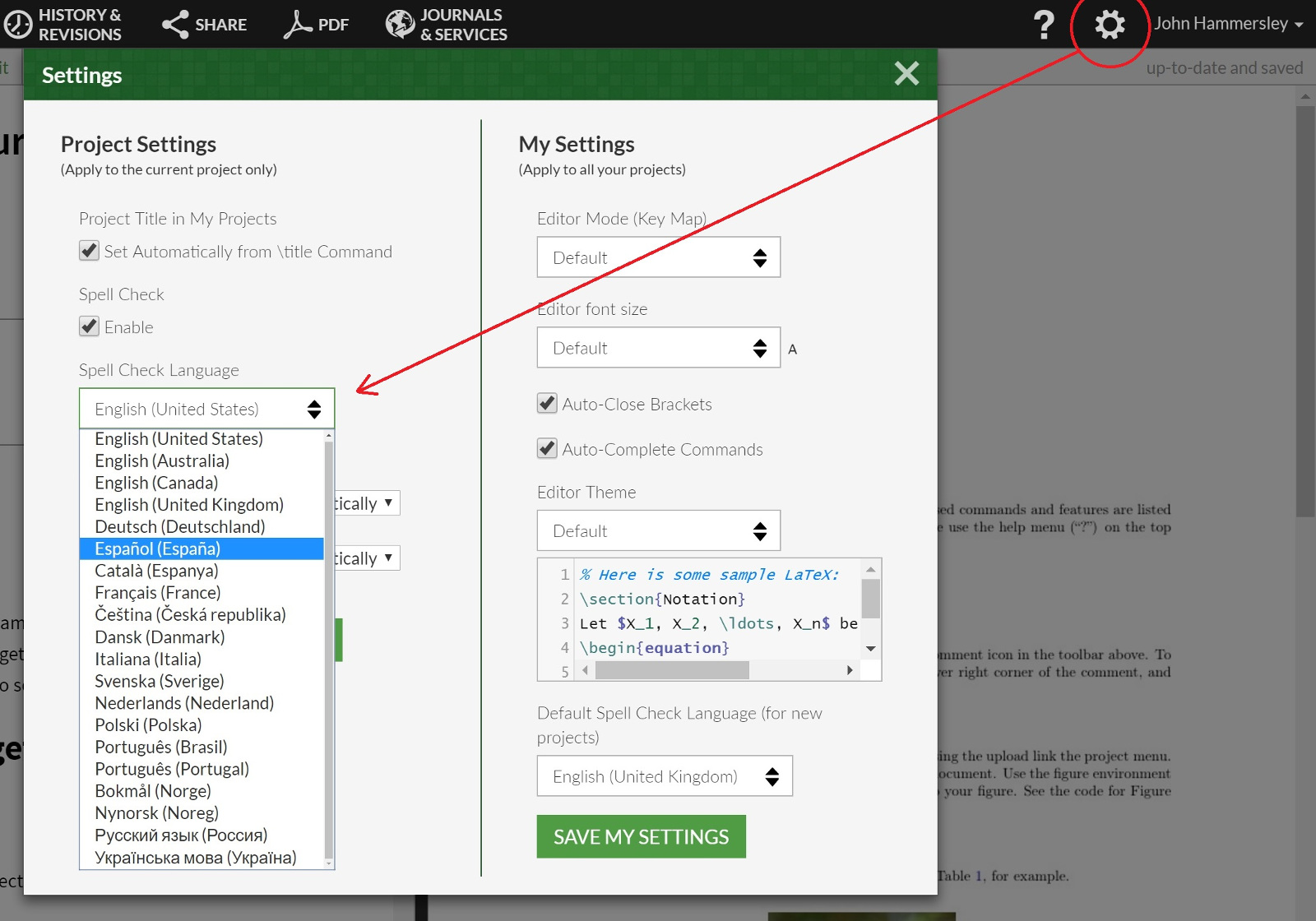 You can also change your user settings so that your preferred language is the default spell check language for new documents you create.
For a full list of languages that are supported by the integrated spell checker on Overleaf, please see this help item.