Using the History feature

You can view previous versions of your project using the History feature.
Using the Full History Feature
Full Project History is a premium feature. Overleaf premium features are available to participants in Overleaf Commons, members of group subscriptions, and owners of individual subscriptions. For users on our free plan, the History panel will show edits made in the last 24 hours. If you need history from more than 24 hours ago, or if you'd like to test-drive the Full History feature as well as other premium features, you can start a free trial here.
Please note that only the project owner needs to be on a premium subscription in order for them and any collaborators to access the full history.
Accessing the History and Labelled Versions
Click on the History tab above the preview panel. In the All history panel, you can click on the history "slice" you need, and Download a project at this version if you need to retrieve a previous version. You can also then click the Label this version button (visible in Single version view) to give a label to a specific "slice", so that you can find it easily later.

Labelled versions can be accessed quickly via the History > Labels panel.
To exit the History mode and return to normal editing mode, just click on History again.
Note that when you copy a project, the history of that new project starts completely afresh—it's independent of the previous editing history of the original project.
Compare View
If you click on the blue Compare to another version button in the top bar of the History view, this will bring up another view mode where you can drag some handles to choose the beginning and end point for a diff between any two history "slices" or labels. Then that view will update to highlight any changed files in the file list, and also highlight changes, colored by collaborator, in the source code for each changed file.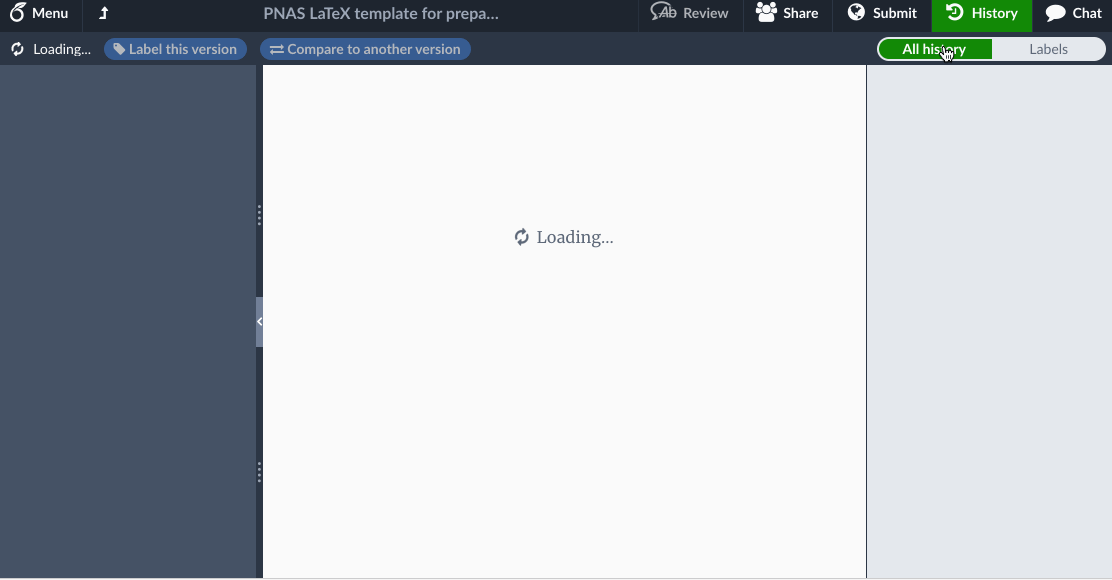 Recovering Deleted Files
You can recover accidentally deleted files from the History view too.
In History view, click Compare to another version, and drag the handles to compare two versions before and after the file was deleted.
Select the deleted file from the list of files on the left hand side (it will be crossed out).
Click on the Restore this deleted file option that appears on top.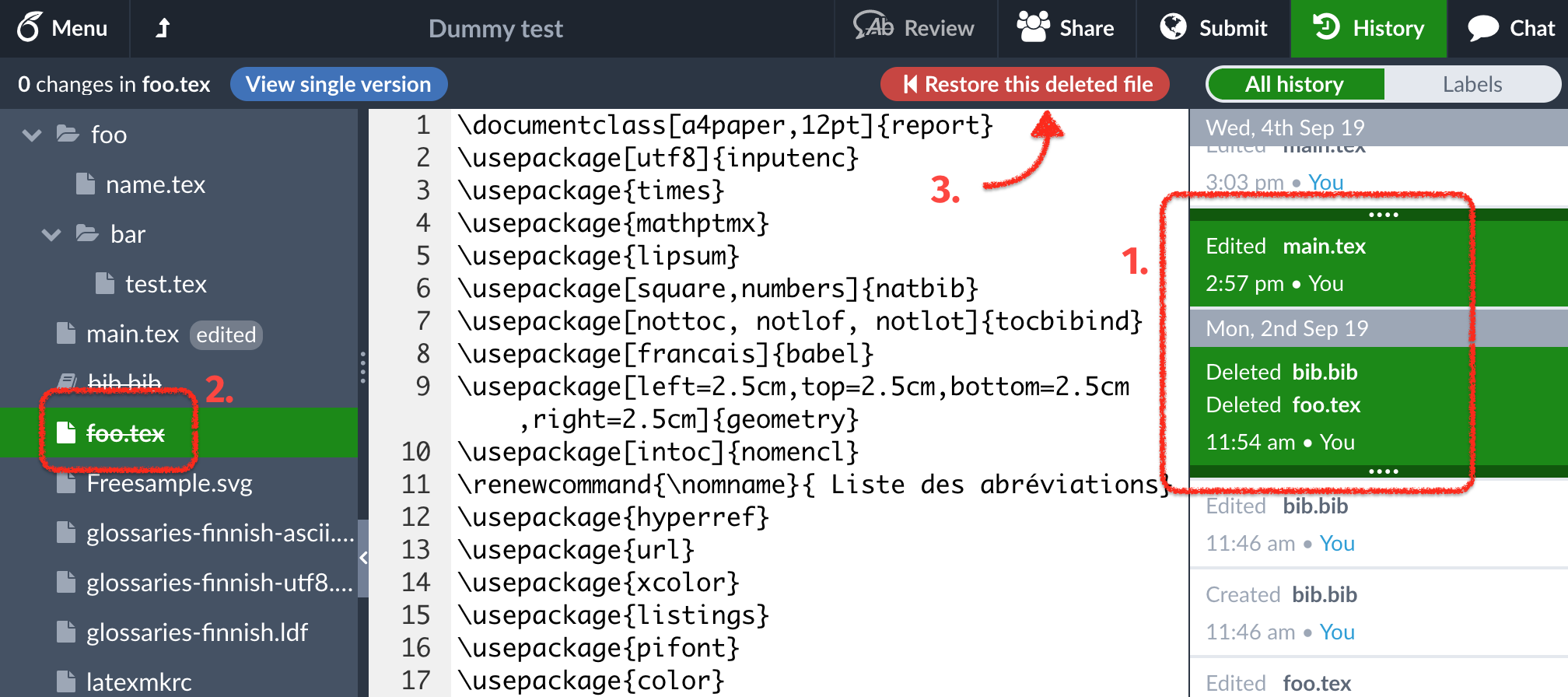 Overleaf guides
LaTeX Basics
Mathematics
Figures and tables
References and Citations
Languages
Document structure
Formatting
Fonts
Presentations
Commands
Field specific
Class files
Advanced TeX/LaTeX