Can I save versions of my work?
Yes, you can use the History tool to save and label versions of your Overleaf work—those versions save the complete project (source code and attached files).
To access this feature:
Select the History option in the editor's menu ().
Click Label this version, write your label and select Add label to indefinitely save that version of your work.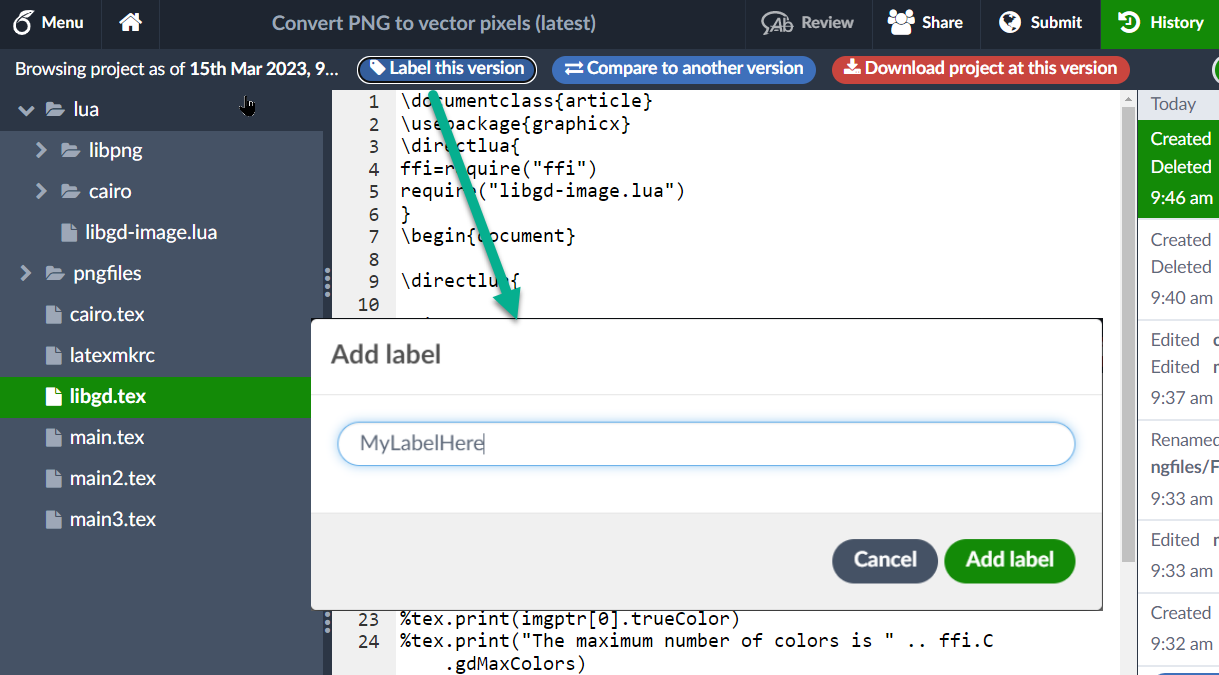 See this help page for more information on the History tool.
Notes:
Full Project History is a premium feature. Overleaf premium features are available to participants in Overleaf Commons, members of group subscriptions, and owners of individual subscriptions. For users on our free plan, the History panel will show edits made in the last 24 hours. If you need history from more than 24 hours ago, or if you'd like to test-drive the Full History feature as well as other premium features, you can start a free trial here.
Only the project owner needs to be on a premium subscription in order for them and any collaborators to access the full history.
Overleaf guides
LaTeX Basics
Mathematics
Figures and tables
References and Citations
Languages
Document structure
Formatting
Fonts
Presentations
Commands
Field specific
Class files
Advanced TeX/LaTeX