Update 23rd Sept: Make that four submissions! Our first submission to the SocArXiv just went through today too! :)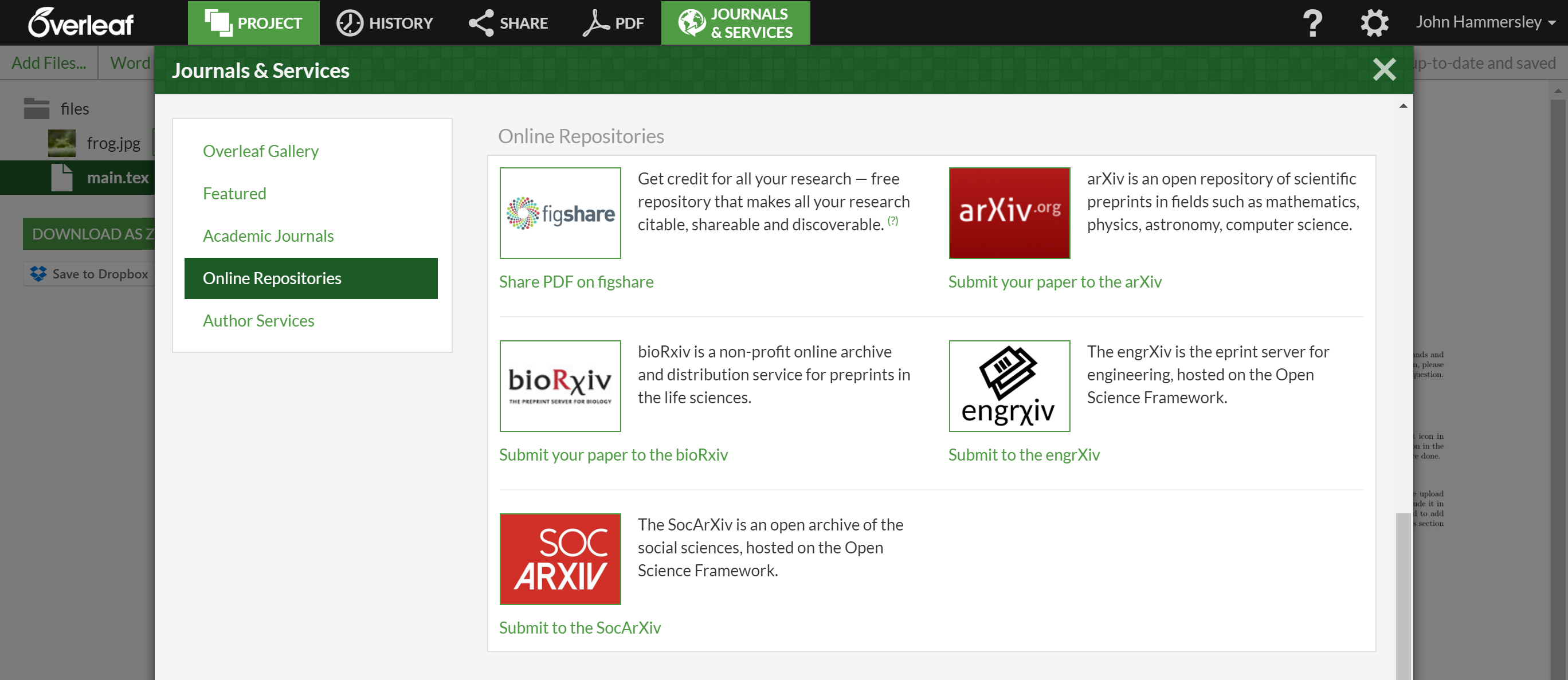 Three weeks ago we announced a new partnership with the Center for Open Science on their new OSF Preprints Service.
I'm delighted to report that, after only three weeks of the submission links being live, we've now had three submissions to the engRxiv directly from Overleaf!