Reflections on Overleaf at JMM17
I started off the new year meeting mathematicians from all over America by representing Overleaf at the Joint Mathematics Meetings in Atlanta, GA. Overleaf was a first-time sponsor at JMM 2017.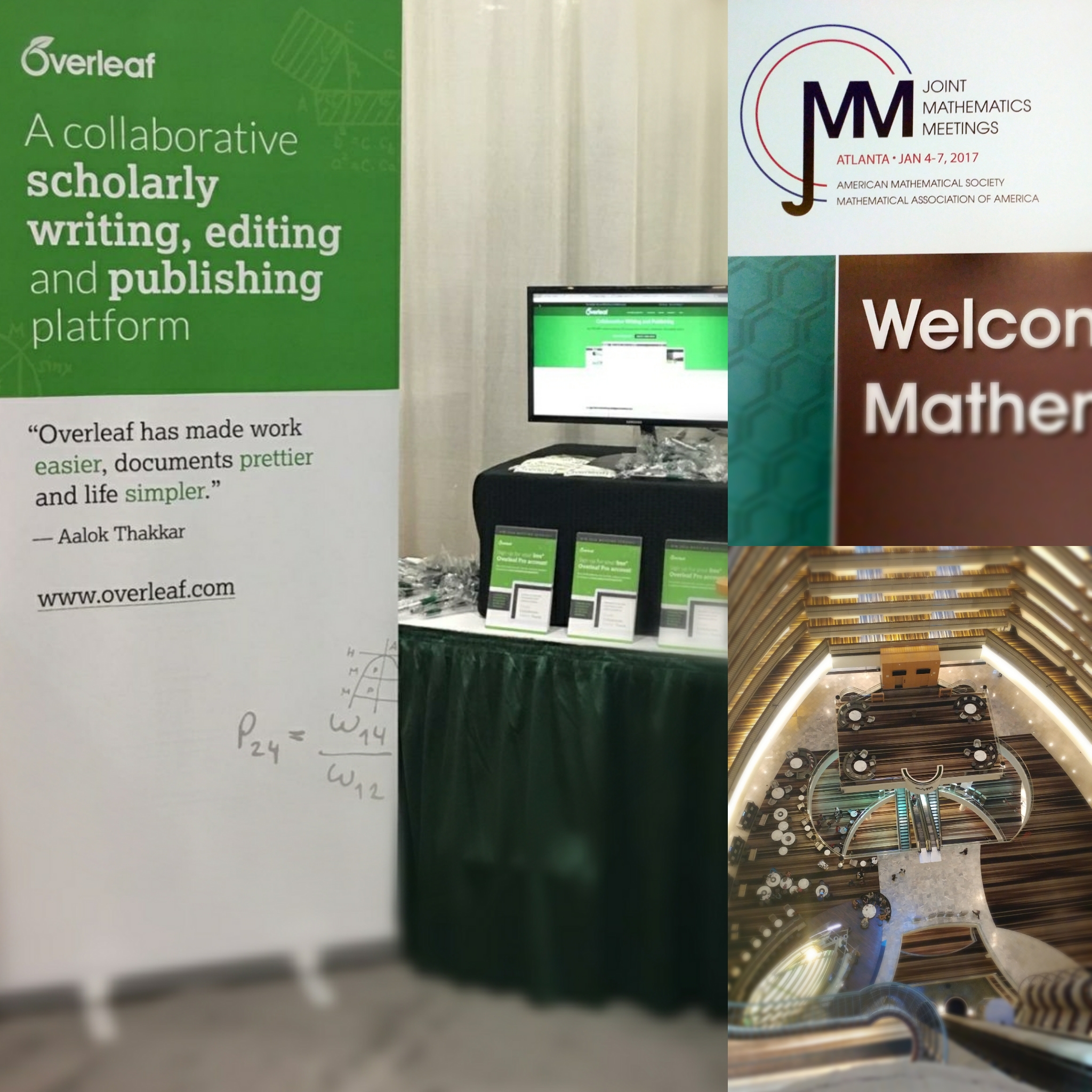 As part of our sponsorship, we were provided with these awesome footprints throughout the exhibit hall that led to our booth!
The footprints evoked many smiling faces and led enthusiastic Overleaf users and other interested faculty and students to our booth to say hello. And, of course, there is always interest in snagging some of our awesome swag items!
One of the faculty members I had the pleasure of meeting was Carolyn Yackel, a professor at Mercer University. She is a fan of the Overleaf dodecahedron desk calendar. Carolyn incorporates mathematical art in her teaching by making intricate and beautiful Temari Balls (ancient Japanese thread ball art) with her students. Don't yet have a 2017 dodecahedron desk calendar? Click here to print your own! If you need a bit of help turning the 2-D version into a 3-D dodecahedron, you can view a brief tutorial video here:
A special thanks to Overleaf advisor and math & computer science professor, Dr. Alex Halperin and his student, Adam Jump, for spending time in the Overleaf booth. Dr. Halperin uses Overleaf regularly to collaborate with his students. In fact, he and Adam worked together on their presentation for JMM17 using Overleaf! It was fun to learn more about how instructors and professors are using Overleaf to simplify collaborative student course work. Several professors mentioned their success in using Overleaf to teach Intro to Proofs. Additionally, there was significant interest in our Teaching Toolkit for distributing and streamlining assignments.
The students I met were equally engaging. Many mathematics students stopped by the Overleaf booth to share how Overleaf "saved their lives more than once" in terms of assignments, writing papers and collaborative work.
I felt like I was seeing math everywhere - the Atlanta Marriott Marquis, a 52-story hotel hosting a portion of the conference, reflected the beauty and brawn of mathematics. The view of the atrium from the 15th floor was spectacular.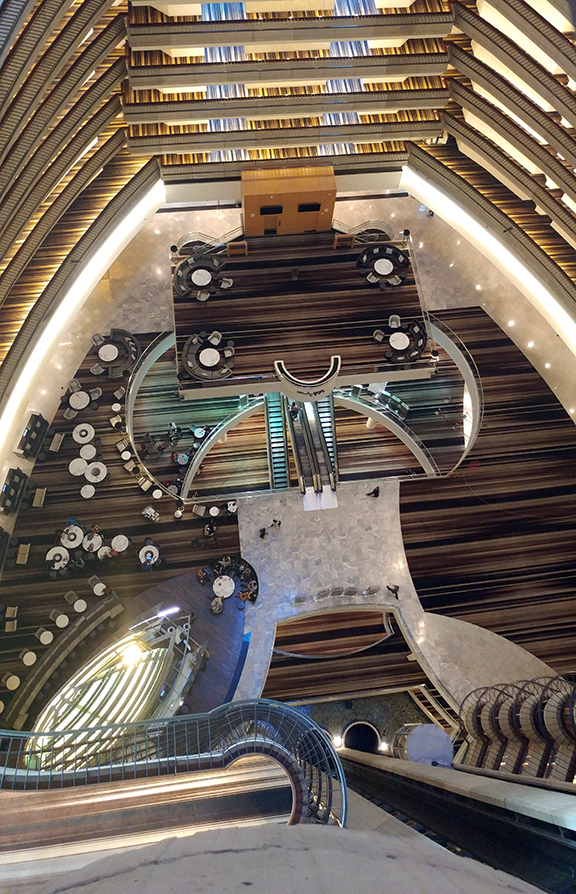 A special mention to David Reimann , professor, author and mathematical artist for being so inclusive and making sure that we were aware of the math art exhibit , featuring impressive mathematical thinkers and artists, as well as the real-time large group project facilitated by David.
David and his wife, Amy Reimann recently co-authored an article that features a personal interview with the mathematical artist Dick Termes in the October 2016 issue of Mathematics Magazine, published by the Mathematical Association of America (MAA). David's mathematical artwork is featured on the cover of this issue as well!
Reminder - currently, if you are an American Mathematical Society (AMS) member or contributor to one of four participating journals, you can upgrade to or sign up for an Overleaf Pro Account here: Join AMS on Overleaf - a benefit offered by AMS in partnership with Overleaf.
I know that I speak on behalf of myself and of Overleaf when I say, we look forward to sponsoring and attending next year's Joint Mathematics Meeting. In fact, I am considering the production of some mathematical art pieces myself between now and then!