LaTeX templates for BioMed Central, F1000Research, PLoS, Springer LNCS and IOP journals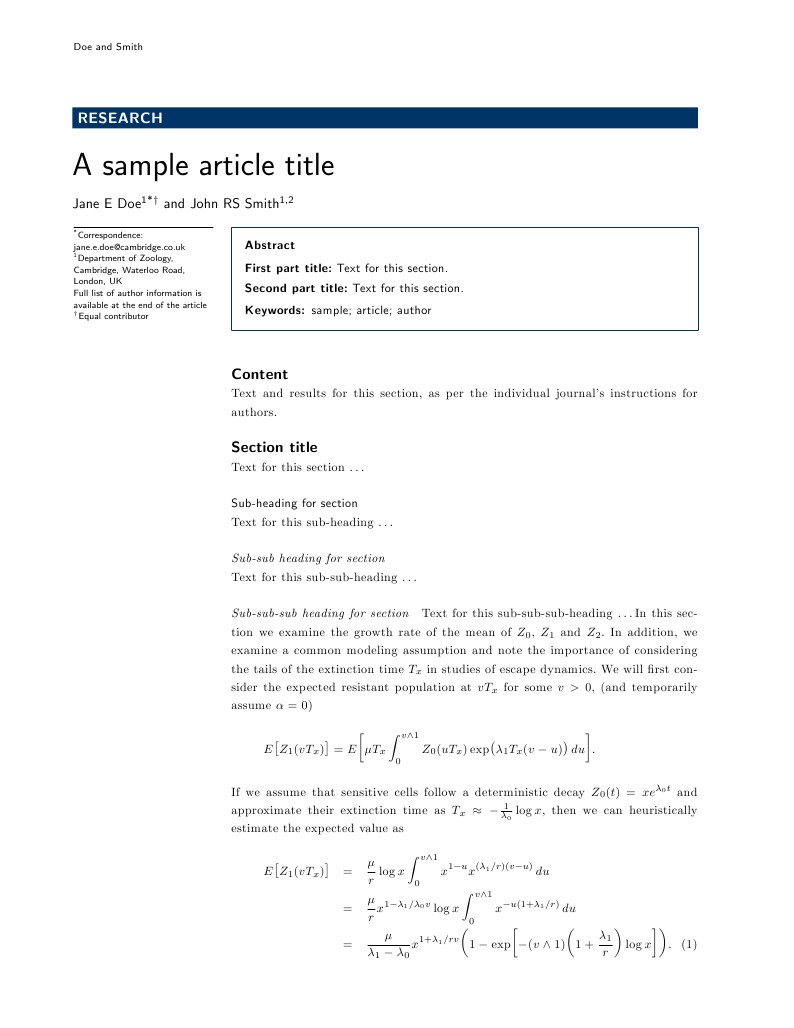 Most scientific academic journals provide LaTeX templates in their author guidelines section for the submission of manuscripts in their preferred style.
There are many templates available in our online gallery, and here we present a collection of five journal article templates which are pre-loaded into writeLaTeX to help you get started.
The journals featured here are:
Simply click on the image below to create a new document based on that template for immediate editing online.
Springer LNCS
F1000Research
IOP
BioMed Central
PLoS Article
For further instructions on how to use these templates, see the author guidelines pages on the relevant journal website, or send us your question and we'll do our best to help.
You can find templates for many other styles (e.g. conference posters and presentations) in our online templates gallery, and check out this earlier post for five templates for IEEE journals.