It's time for the next #FuturePub! London, Sept 25th, near Kings Cross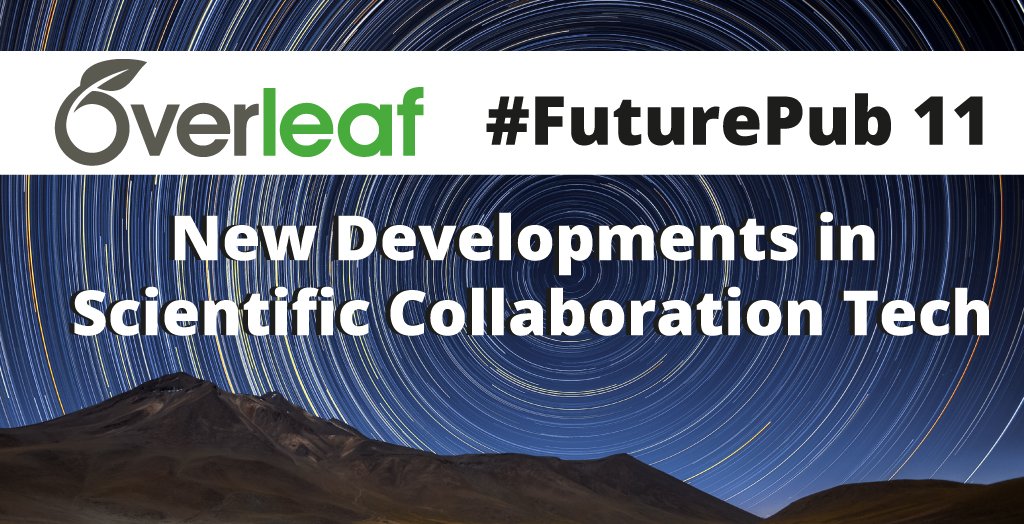 #FuturePub 11
New Developments in Scientific Collaboration Tech
Quick link: Register here!
Monday, September 25, 2017 from 6:30 PM - 9:30 PM
Near Kings Cross, London
Free Pizza & Drinks!
It's that time again! We're hosting our eleventh #FuturePub on September 25th to coincide with the start of the new academic year.
Four speakers now confirmed! Here's the awesome line-up we have for you so far:
Clustermarket - The Airbnb for scientists

Clustermarket is an online marketplace helping scientists, engineers and other technology pioneers to rent lab equipment from nearby institutions and to find the best service providers. The equipment and services listed on Clustermarket are offered by universities, other research institutions and businesses.

Johannes Solzbach is co-founder and CEO at Clustermarket. Prior to co-founding Clustermarket in late 2015, Johannes worked in Corporate Finance for EY and Baader Bank. Johannes holds a Master of Finance from Hult International Business School and a B.S. in Computer Science and Business from University of Augsburg (Germany).
ARPHA: Next-generation Journal Publishing

Scientific Publishing is now going through what we can call disruptive technological changes, with a myriad of exciting new tools and services being introduced to facilitate processes and provide new insights on managing content, metrics, peer review, production and many more. Can we integrate all these to ease decisions and usability for end users? We will demonstrate ARPHA - an end-to-end publishing solution, which combines authoring tool, submission, peer review, production and dissemination, including associates services, into a single online collaborative platform.

Lyubomir Penev is the Managing Director and Founder of Science Publisher and Technology Provider - Pensoft. Coming from a scientific background with a focus on Biology and Ecology, he set up Pensoft Publishers with an ambition to modernise and facilitate scientific publishing, using cutting-edge technologies. Implementing a number of in-house developed innovations, tools and workflows, the ARPHA platform represents years of continuous work towards this goal. ARPHA offers the first ever, entirely XML-based, journal publishing solution and is a home of several successful journals like ZooKeys, Research Ideas and Outcomes (RIO) Journal, Biodiversity Data Journal and others.
The lean value tree and product innovation

At SAGE we are are launching a series of initiatives to support computational social science. In this talk I will describe how we went from idea to launch in our first product in seven months using tools taken from the lean startup playbook.

Ian Mulvany is Head of technology at Sage publishing. He's interested in the intersection between tech and scholarship and has been involved with a number of products that support researchers.
Collaborative city planning

Urban planning is a hugely complex task, involving thousands of experts and many more stakeholders. Traditionally this is done through a very slow and fractious process of exchanging technical documents between experts and holding meetings with stakeholders.

This process is breaking down. As urban infrastructure becomes more sophisticated, the number of experts has multiplied. And as urban governance becomes more democratic, the number of involved stakeholders has multiplied. Together, this means that the number of documents and meetings has grown exponentially, resulting in massive cost over-runs and delays for major infrastructure projects.

At Podaris, we envision -- and have created -- a new technology that brings agile, inclusive, real-time collaboration to the problem of planning cities. In this talk, we'll briefly discuss lessons learned along the way, as well as the challenges and opportunities ahead of us.

Nathan Koren is an architect, transport planner, and software entrepreneur. He is a co-founder of Futurescaper -- a platform for collaborative strategic planning that is widely used by the United Nations -- as well as Podaris -- a platform for collaborative urban infrastructure planning. Nathan holds a BsD in Architecture from Arizona State University, and an MBA from the University of Oxford.
Location
The Stables, Digital Science
Opposite the Springer Nature Glasshouse Building
2 Trematon Walk, Wharfdale Road,
London
N1 9FN
Time
Doors open at 6:30pm and the talks will kick off at 7pm.
Space at the venue is limited, so please register for your free tickets now to reserve your place!
See you on September 25th! Don't forget to register! :)