Collaborating between Barcelona and London - an interview with Eduardo Prieto-Araujo, CITCEA-UPC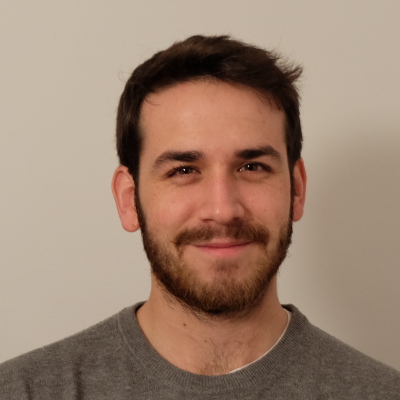 "I was looking for a collaborative tool for writing LaTeX scientific documents, journal papers and other texts.

My PhD co-advisor is a professor at Imperial College London and I am based in Barcelona, so exchanging latex files for paper reviews through email was not optimal.

Then, we found Overleaf through the website, and since then, we are using it to write different documents in a simple collaborative way, editing the same source file."

– Eduardo Prieto-Araujo
I am currently finishing my PhD in Electrical Engineering. The thesis is related with offshore wind generation and its corresponding transmission system. I am developing it at the CITCEA-UPC research institution which is specialized in power converters, power systems and automation. Also, I am participating as a professor (as a PhD) at the university in some courses such as electrical machinery, grid integration or wind power.
What are the biggest challenges you face in your work?
I typically work designing the power converter control part. So, the biggest challenges appear when there is no previous control proposal for the problem that must be solved. In that case, we have to design everything from scratch, which sometimes is a difficult task.
How did you first find out about Overleaf?
I was looking for a collaborative tool for writing LaTeX scientific documents, journal papers and other texts. My PhD co-advisor is a professor at Imperial College London and I am based in Barcelona, so exchanging latex files for paper reviews through email was not optimal. Then, we found Overleaf through the website, and since then, we are using it to write different documents in a simple collaborative way, editing the same source file.
How would you describe your experience of using Overleaf?
We are using it for writing papers and documents together with different people, allowing us to speed up the reviewing process. Anybody involved can access the document and edit it at the same time, seeing the latest version. Also, we are using the versions record, so if somebody has edited the document, the other authors know that some changes have been made.
What's next for you and your work?
I will defend my PhD thesis in the next months, and after that I will continue working in the university research center on different projects that we are currently developing in the group.
In summary, how would you describe Overleaf in one sentence?
Overleaf is a great collaborative tool for researchers.
Thanks Eduardo! Good luck with your PhD thesis defense and your future research projects!
If you're interested in becoming an Overleaf Advisor like Eduardo, you can find out more and apply here!