Try out our Pro and Teams accounts with a free trial
You can now instantly upgrade your account to try out the advanced features of writeLaTeX Pro and Teams.
With a Pro account you can create protected documents where only authorised, named users have access - perfect for keeping your key projects under tight control.
Organizing your projects is also much simpler with tags & filtering for easy navigation - simply tag your documents to organise them into groups, then filter by tag to quickly find the document you need.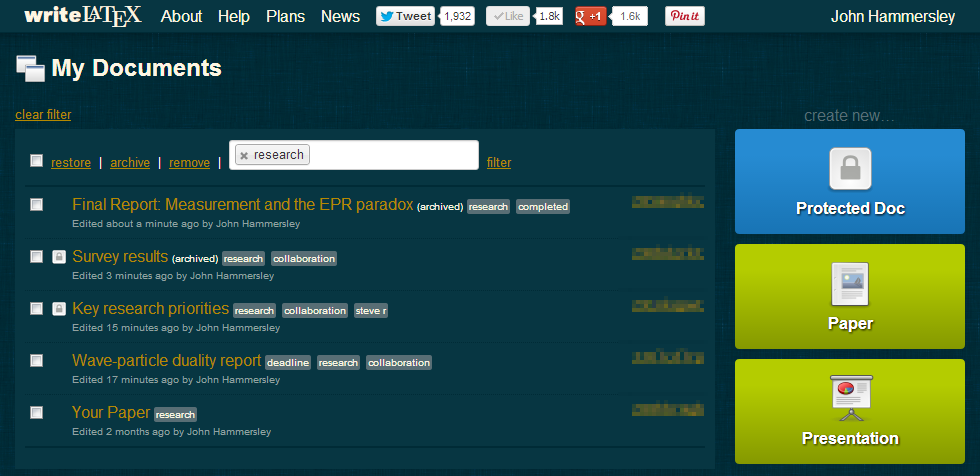 WriteLaTeX for Teams also enables assignment tracking & submission, team management tools and more - see this FAQ for more details. If you're using LaTeX to teach, our educational support lets you effectively run a course using writeLaTeX for assignment delivery, tracking and management.
If you give either plan a try, please let us know what you think - your feedback is greatly appreciated.