Can I share a read-only version with e.g. a reviewer for feedback?
Yes, you can share a link to your document which allows others to view but not edit your work. Simply go to the 'share' menu in the editor and send the reviewer the read-only link, as shown in the image below (click to enlarge).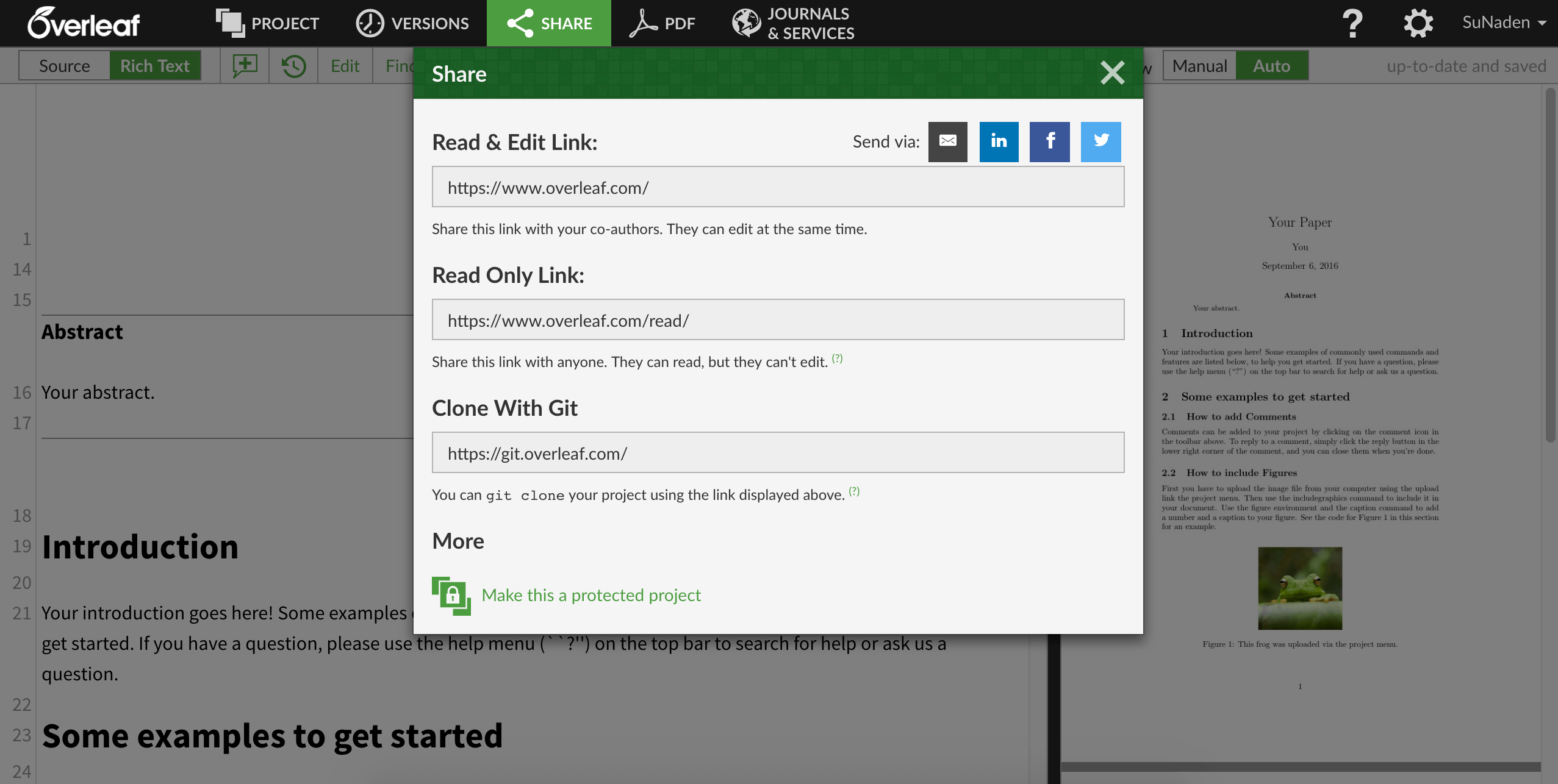 For more information on read-only links, please see this blog post.