The benefits of technology in the classroom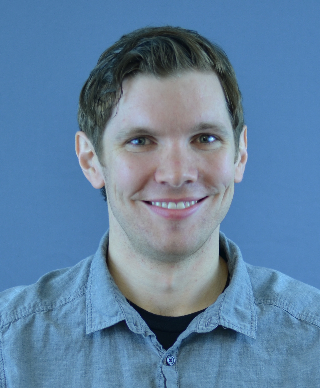 Guest article by Blake Pappas
Author's note: I came across WriteLaTeX while researching the best and latest technological tools relating to education. I was really impressed by their blog and appreciated the helpful articles containing specific instructions on teaching tools, organizing projects, and personal testimonials of others who have also benefitted from the resources on this site. All of this inspired me to contribute some of my personal knowledge on the latest technological trends I have found to have positively impacted the education field.
Top 5 New Technology Gadgets That Will Improve Education
Like any other 'industry,' technology is changing education at every level. Tools, gadgets, are available to improve education at every level; for teachers, students, from elementary through college, even for students with disabilities. Whether it is an adult college student pursuing something technologically advanced like a computer science degree or a child wanting to improve their basic addition and subtraction skills, the diverse variety of technology available is simply amazing.
On a larger scale, technology in education, or "Ed Tech" will improve access to all manner of knowledge through cloud computing. Whereas the classroom experience was once limited to pictures in books, and in rare occasions, a film in a classroom, now through the internet and websites, students will be able to virtually "tour" historical sites, events, and even 'walk through' the world's greatest museums. Learning tools are adapting to the way students learn today, game-based learning is one example.
But out front of all the collections of data, websites, applications, and technological innovations, are the pieces of hardware, or "gadgets' that will make accessing all of this information and knowledge possible.
My top 5 pieces of hardware that fit this definition include:
The Tablet Computer - in the recent past, students went to the computer lab, and were able to use hardware on a limited shared basis. Today, due to rapidly dropping prices, grants, and the benevolence of some manufacturers, many schools are able to distribute tablet computers to every student. In the classroom, students can all share a particular event or opportunity, whether it is accessing a streaming video, or viewing other student's book report or science project. Teachers can email syllabuses, learning plans, and homework directly to the student's tablets, and, if need be, each of those directives can be personalized. Electronic editions of textbooks will cut school operating costs, and be able to be updated in real time, rather than once every several years.
Smart Phones - on a smaller basis (physically) many smart phones are able to perform on the same basis as tablet computers, and many students own them personally, relieving the school district of additional expense.
Embedded Skype - accessible via any type of hardware, be it a desktop computer, tablet or smart phone, Skype for the classroom can facilitate large video conferences, meetings between students in different schools, across town, or on the other side of the globe. The exchange of ideas, and learning about different geographies and cultures will become much more relevant and present than in the past. Free standing Skype appliances are available as well.
Digital White Boards with Web Cams - demonstrative teaching methods are being improved as the electronic white board is replacing the chalk board. With interfaces to webcams, student presentations can be projected to the classroom or many classrooms simultaneously.
Digital Camera - the compact and high quality of digital cameras have made entry into the classroom a natural. Digital cameras can be used to create art projects, memorialize class activities, and capture images for school papers, newsletters or lesson plans. On a more individual basis, each student can create a 'digital scrapbook' of their year, and chart their progress, or digital art portfolios can be captured and kept for display at school open houses and other events.
The impact technology will have on education in the future is limited only to educator's imaginations. Some theorists contemplate intuitive learning, where smart lesson software applications gear themselves to an individual student's pace. Of course, the ultimate projection of the concept is the idea that someday, brick and mortar schools will no longer serve a purpose, as the teacher, classroom, and educational experience will be everywhere society wants it to be.
Editor's note: Blake has completed an undergraduate degree in Justice Studies at Arizona State University, and recently worked in higher education. He is currently pursuing a Master's degree in Business.