Unlock pro features on writeLaTeX and get more free space!
Get up to three free months of writeLaTeX Pro+ and up to 1GB of free space with our revamped referral scheme!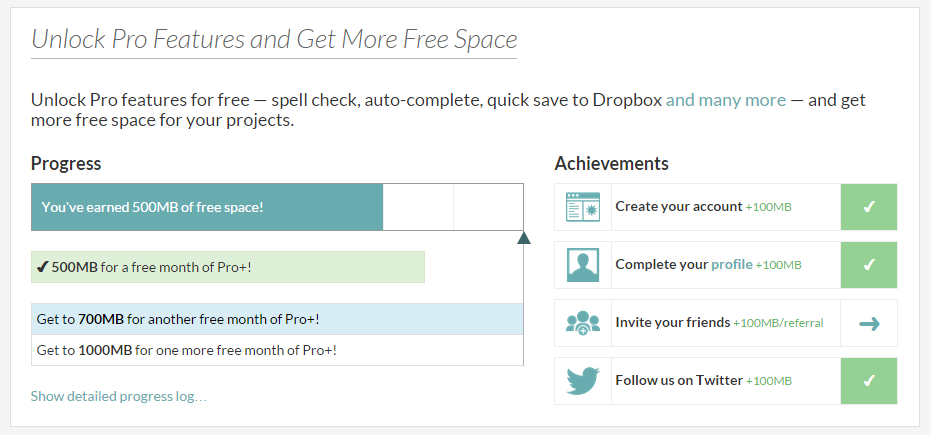 If your collaborators sign up for a free writeLaTeX account using your unique referral link, we will reward you both with an extra 100MB of free space for your projects! Hit 500MB to unlock a free month of writeLaTeX Pro+, and again at 700MB and 1GB.
Pro+ gives you access to all the premium features on writeLaTeX — spell check, auto-complete, quick save to Dropbox and many more.
Get started today at www.writelatex.com/space